Destination Australia Program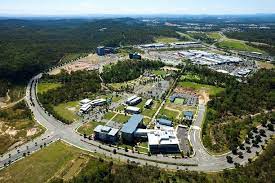 Offers grants to Australian higher education institutions in regional locations to grant scholarships to local and overseas students, promote these scholarships, and endorse tertiary education in regional Australia.
The aims of the grant opportunity include:
– Assisting higher education and Vocational Education and Training (VET) providers in regional Australia to offer scholarships to local and overseas students for study in regional Australia
– Facilitating local and overseas students in completing an Australian qualification at a higher education or VET provider in regional Australia
– Addressing areas of skills shortages and preparing for future skills demands by prioritising local and overseas students studying courses in alignment with the Australian Government's National Skills Priority List
– Enabling local students from underrepresented groups to access tertiary education in regional Australia.
The anticipated outcomes of the grant opportunity are:
– The sustainability and expansion of higher education providers and communities in regional Australia
– Scholarship students being motivated to live and work in regional Australia after their studies
– Regions benefitting from the social, cultural, and economic advantages of our international education sector.
You are eligible to apply for this grant opportunity if you can show that you meet all the following criteria.
– You are a registered Australian higher education provider
– If you plan to offer scholarships to overseas students – you are currently registered on the Commonwealth Register of Institutions and Courses for Overseas Students (CRICOS)
– Your campus location where scholarship students will study is wholly or partially situated in a regional area.