Female Founders Co-Investment Fund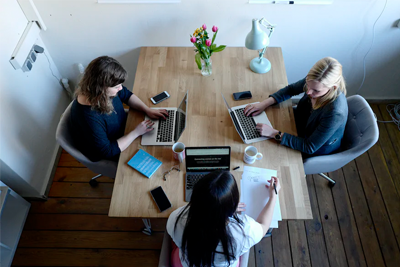 This fund offers investment opportunities to trailblazing female entrepreneurs seeking pre-seed or seed capital for their innovative ventures.
Objective:
The Female Founders Co-Investment Fund, currently in its pilot phase, is designed to:
– Assist qualifying businesses in obtaining new investments, thereby enhancing their operational capacity.
– Champion female entrepreneurs from diverse sectors within Queensland, fostering their innovative ventures.
– Bolster the participation of female founders within Queensland's thriving innovation landscape.
– Cultivate a robust investment arena tailored for female-led enterprises.
Criteria for Female Founders:
To be considered, the female entrepreneur should:
– Possess a support letter from the primary investment agency.
– Showcase a well-defined business strategy.
– Detail a clear 12-month growth and operational roadmap.
– Emphasize innovative undertakings.
– Currently be in the process of a fresh pre-seed or seed investment round.
– Aspire to utilize the acquired funds to upscale their enterprise.
Funding Details:
Eligible ventures can secure grants ranging from $50,000 to $200,000. These grants are matched at a 3:1 ratio and can be spread over 12 months. This funding can be for a one-time investment or a series led by a qualified investment entity.
Eligibility:
To be considered for this grant, businesses must:
– Operate primarily from Queensland.
– Hold an active ABN and be GST-registered.
– Proudly be 100% female-founded during incorporation.
– Retain over 50% female ownership during application.
– Employ no more than 50 FTEs.
– Not function as a subsidiary of a conglomerate with over 50 FTEs.
– Not have secured over $500,000 from previous investments, grants, or accelerator programs.
– Exclude prior or current beneficiaries of the Ignite Ideas Fund.
– Currently be in the process of a Pre-Seed or Seed investment from a recognized investor.
Application Timeline:
The application window remains open until the entire fund allocation is utilised.