James Frizelle Charitable Foundation Grants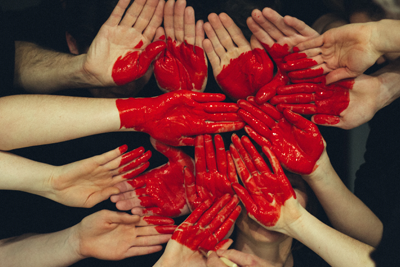 Striving for profound impact in the Gold Coast and Northern NSW, our foundation seeks to uplift those who've made valuable contributions to Australia but, due to unforeseen circumstances, face challenges in advocating for themselves.
We invite applications across seven distinct categories:
1. Community Health:
Catering to those underserved by private or public health systems, especially focusing on the unique needs of senior citizens. This includes championing a wholesome lifestyle, dietary awareness, and aiding illness recovery.
2. Support for the Disadvantaged:
Extending assistance to the physically or mentally challenged, especially the elderly or those from lower-income backgrounds. Initiatives aiming at food services for struggling families, support for assistance animals that enhance independence and well-being, and projects that integrate the disabled in service roles are particularly welcomed.
3. Tackling Domestic Violence:
Offering aid to victims and witnesses of domestic violence, emphasizing the involvement of children. Our support encompasses seniors undergoing any psychological or emotional maltreatment. We're dedicated to fostering a community where domestic abuse is unanimously rejected.
4. Homelessness Initiatives:
Aiding the homeless, especially the aged and vulnerable, in preserving their dignity. We provide support ranging from counselling and healthcare to basic necessities like meals, showers, and even laundry services.
5. Housing & Accommodation:
Supplying shelter for various groups, including the sick, families from distant communities with hospitalized relatives, and those affected by domestic challenges. We also facilitate transportation for the ill, with a special inclination towards those from rural areas.
6. Mental Health Support:
Offering street-based professional counselling, advocating for educational interventions addressing mental health, and promoting therapy involving assistance animals.
7. Natural Disaster Relief:
Our scope covers all disaster relief efforts, especially supporting the brave volunteer brigades during events like fires and floods. Aid extended to calamities outside our primary regions will also be entertained.
Eligibility Criteria:
– Affiliation: Beneficiaries must possess Deductible Gift Recipient (DGR) Item 1 status.
– Locale: Must be an Australian charity, serving permanent Australian residents.
– Geographical Focus: Primarily concentrating on Gold Coast and Northern NSW. Exceptions for natural disasters are made aligning with our mission.
– Alignment: Organizations should align with our core objectives.
– Decision Making: All verdicts reside with the Directors of The James Frizelle Charitable Foundation.
Funding Timeline:
Two funding rounds are allocated for each program annually. Special provisions for disaster and emergency funding may arise as required.