Regional Arts Fund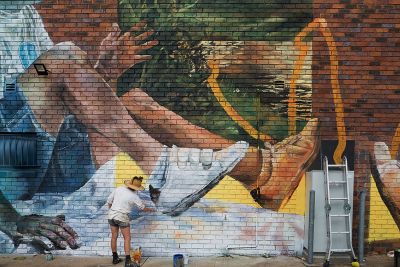 Offers significant funding for top-tier arts projects that benefit artists, arts workers, audiences, and communities in regional or remote areas.
The funding prioritises high-quality arts projects that cater to regional or remote artists, arts workers, audiences, and communities.
Assessors will determine the funding allocated to successful applicants, taking into account the available funds within the individual state/territory. You are strongly urged to consult with a Regional Programme Administrator Officer, particularly if you are applying for grants exceeding $20,000, as a large funding request might be unattainable where the available funds are limited.
In exceptional circumstances, larger grants may be permitted. Bear in mind that the Regional Arts Fund supports a diverse variety of high-quality projects that yield results in regional areas. To maintain competitiveness, all funding applications must feature realistic budgets and represent value for money. Funding applications are assessed against other applications on a competitive basis.
Funding is accessible through annual or multi-year agreements, subject to available funds. Multi-year funding is exclusively available to support the development and execution of a single project across financial years (to a maximum of $30,000 per year). Applicants seeking multi-year funding will be required to provide a compelling business case demonstrating the need for, and benefits of, multi-year support along with additional budget information.
To verify if your project is taking place in an eligible location, visit the Health Workforce Locator at www.health.gov.au/resources/apps-and-tools/health-workforce-locator
Funds may be directed toward the cost of producing the project including, but not limited to:
Artist fees (artists should be properly compensated)
Travel costs (including international)
Materials
Venue hire
Equipment hire
Insurance
Project administrative costs
Disability access costs.