Women Leaders in Sport – Individual Grants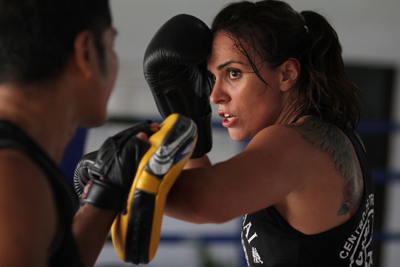 Empowering women to pursue courses and training that bolster their professional growth and leadership potential.
The WLIS Grant Program strives to:
– Cultivate and advance female leadership across all tiers of Australian sports by offering training and development avenues.
– Augment the ability of sports entities to foster inclusive, diverse systems, processes, and methods.
– Bolster gender balance in the leadership echelons of Australian sports.
– Highlight and champion the role of female leaders in the sports realm.
– Elevate the confidence and proficiency of women to embrace leadership roles within sports.
Applicants can opt for one of the two categories:
1. Individual Development Grants (featured here): Aimed at women active at any stage in the Australian sports framework, these grants finance professional development courses and training, furthering their leadership progression.
2. Organisation Development Grants: These fund initiatives aimed at evolving practices that emphasize diversity, inclusivity, and the upliftment of female leaders in sports.
Courses completed till now resonate with themes like:
– Leadership
– Governance
– Career mentorship
– Coaching and officiating
– Media and PR
– HR
– Financial management
– Integrity
– Sport-related STEMM (science, technology, engineering, mathematics, medicine).
In 2023, a fund of up to $200,000 (excluding GST) will be spread across:
– Tier 1: Candidates with over 5 years of leadership and evident management skills in sports; up to $10,000.
– Tier 2: Those with 3-5 years of leadership in sports; up to $8,000.
– Tier 3: Novices with under 3 years of leadership in sports; up to $4,000.
– Governance Tier: For recent or aspirant sports board members; up to $6,000.
Eligibility Criteria:
– Identify as female
– Minimum age: 18
– Either an Australian citizen or a permanent resident.
– Option 1: Engaged (past or present) in paid or voluntary roles in recognized local, State, or national sporting bodies and possess a managerial endorsement for continual professional growth.
– Option 2: Holding a paid role at the National Institute Network with a supporting letter from your manager.
– Option 3: Working or volunteering as a sports journalist, backed by an endorsement from your manager or a professional reference.
– The intended course or training must kick off in 2023.
– Haven't been a WLIS grant recipient in the past two years (excluding WLIS workshops).
– No pending WLIS obligations to Sport Australia.
– Not an existing employee of Sport Australia or Australian Institute of Sport.
– Affiliated organization is not listed in the National Redress Scheme for Institutional Child Sexual Abuse for non-compliance.